I've published three full-length poetry collections, two pamphlets, and several books of criticism. Details about all of these are below, along with a few of the nice things people have written about them. Feel free to contact me if you want to know more. I'd love to hear your feedback if you have read any of my books.
You can buy my books here – though I'd be especially grateful if you'd buy them directly from Carcanet or from an independent bookshop. If you'd like to buy one of my collections directly, and have it signed (if you wish), please pay via this link, then email me via the contact page of this website to let me know what you want. I can sell you any of my three poetry collections (Tonight the Summer's Over, Sarajevo Roses, Sweet Nothings), and they're £12 each, including postage, worldwide – or £10 each if you buy more than one.
---
Sweet Nothings (Carcanet, 2020)
My third collection.

'Very good indeed.'
Wendy Cope, i
'Rory Waterman's excellent third collection'.
Carol Rumens, Guardian
'This ingenious collection […]. Themes of sensual gratification, difficult artistry and the interplay of deception involved in both, are ones which Waterman returns to again and again in Sweet Nothings. […] Fine and clear-sighted.'
Andrew Neilson, The Hopkins Review
'Sweet Nothings' last poem, in short, fresh lines, urges, 'Never stop listening.' I shall certainly listen to new work by Rory Waterman.'
Alison Brackenbury, Poetry London
'Rory Waterman's three collections […] demonstrate the progressive strengthening and broadening of his writing (a development without renunciation of previous work) alongside the absorbing of influences into a method and approach that are unique in contemporary UK poetry.'
Matthew Stewart, Wild Court
'It is clear from the skilful, humorous and frank way in which he considers the conflicts within and between people, Waterman is not on to nothing.'
Yusef Sayed, Lincolnshire Life
'In many variations of mood, from personal memories of intense anguish to wry observations on the absurdities of contemporary life, Waterman is somehow able to make the move with only the slightest turn of his dial. The fine tuning is extraordinary.'
Gregory Woods
---

Sarajevo Roses (Carcanet, 2017)
My second book of poems. Shortlisted for the Ledbury Forte Prize for second collections 2019.

'Very few poets can bring to the lives of others the same devout attention we tend to bestow upon ourselves: Rory Waterman is just such a poet. Whether their site of meditation is an abandoned colliery or a much-marketed urban vista, the exquisite lyrics of Sarajevo Roses are imbued with mindfulness. Suppleness of poetic line matches suppleness of spirit.'
Linda Gregerson, Ledbury Forte Prize judge, 2019
'His vision is clear, his language scrupulously chosen, his quest for meaning apparent and authentic. […] The world is a slightly better place for the existence of this book. I do not write that lightly.'
Peter Pegnall, Ploughshares
'Deep imaginative sympathy not just for the victims of history, but for our everyday experiences of family and community. […] Waterman has a flawless gift for the telling detail which says more than pages of polemic. […] Humane and wonderful poems.'
William Bedford, The High Window
'A seriousness of form and subject uncommon among his generation. […] Subversive – and substantial.'
Robert Selby, The Times Literary Supplement
'Very affecting […]. The collection moves restlessly through the UK to Europe and the US, and although many specific locations are contained in the titles, and are acutely observed so that we feel we know the place, they quickly become the backdrop to a diorama where the focus turns sharply to some of the big issues in life – relationships, family, procreation, death.'
Vicki Husband, The Compass
'Although he is sometimes angry, the poet is also generous and open-minded. If, in time, I'm ever asked by anyone what England was like at this time of transition and perceived crisis, I'll put this book in their hand.'
David Clarke, A Thing for Poetry
Mastery of form here, and tonal control. […] Waterman's work extends out and beyond any dangerously neat equations or notions of 'home' and 'self'; with him it is in the settings of Europe's past and future. 'Brexit Day on the Balmoral Estate' and 'Pulling Over to Inspect a Pillbox with a North American Tourist' (with the "markered slogan": do bother to find it) are great things. […] Overwhelmingly, entire poems and moments from them prove Waterman to have a fine ear and eye.
Under the Radar
'A volume that finely balances both wit and wisdom.'
The North
'For all his often regular metrics and traditional craft, these are not conservative poems; their panic and despair are more in line with Robinson Jeffers than the tweedy members of the Movement.'
Declan Ryan, Poetry London
---

Tonight the Summer's Over (Carcanet, 2013)
My debut collection of poetry. PBS Recommendation. Shortlisted for the Seamus Heaney Prize 2014.
'Waterman […] is at once restrained and assured. He has a fine eye for a poem's architecture, playing with symmetry, taking pleasure in the shape of the page, and he demonstrates a remarkably good ear.'
John Greening, The Warwick Review
'Great poetry, but poetry to be read with a health warning.'
Belinda Cooke, Stride
'The best first collection I've read in the past couple of years.'
Matthew Stewart, Rogue Strands
'A convincing, affecting collection.'
Tony Roberts, Stand
'The surprise, the drama, is beautifully managed. […] Another perfect little lyric. […] In the final [lines of the collection] description gives way to invocation, to a discreet affirmation of the propriety of a poet's absorptions, one for whose worth the collection as a whole stands guarantor.'
John Lucas, The Dark Horse
'A remarkable debut. […] Possessed of some hefty qualities that nimbly span the twin senses of contemporaneity and tradition.'
Martin Malone, The Interpreter's House
'There is real skill here.'
Katherine Angel, Poetry Review
'A hymn to the importance of dusting down and moving on. […] A moving book.'
Ben Wilkinson, The Times Literary Supplement
'By just picking his words with an almost scientific exactitude he makes a poem that is meditative and unforced.'
The Irish Examiner
'Rory Waterman writes poems of the kind there'll always be a need for – poems that require skill to make but don't insist on it, that combine keen-eyed observation and immediately graspable shades of feeling in a memorable way. Waterman's is a very appealing voice, laconic, unillusioned and vulnerable. His world is a recognisable and convincing one, his rueful, sometimes harsh sincerity is palpable, and he deserves to be read by anyone to whom these things still matter.' Alan Jenkins
Two poems from the book are discussed by Henry King here.
'Access Visit', which was Guardian Poem of the Week in January 2015; read by Kevin Desmond Swords here.
---
Brexit Day on the Balmoral Estate (Rack Press, 2017)
A pamphlet of 12 pages. It has sold out, but a few copies are still available directly from me. Please email via the 'Contact' tab if you'd like one.
'Rory Waterman's first complete collection, Tonight the Summer's Over was much lauded, seen as 'the best first collection for the past couple of years' and was a PBS recommendation. The splendidly titled Brexit Day on the Balmoral Estate is a fine widening out of subject matter.' Manchester Review
'[Waterman] confronts the unpoetic Brexit head-on — and then does what poetry does best: writes slant. None of these nine poems is directly about the current political debate; it's only with the date at the end of the final poem (which is also the title poem) that the pamphlet reveals the pain in its heart. Italicised: 24 June 2016. Yes: that date. So what looked like separate poems, poems about individual places, people, travel — Sarajevo, Palma, Basilicata, Venice, avoiding politics in the pre-election USA — suddenly click into place […]. No, the pamphlet isn't going to force its opinions on us.' Sphinx
'Perfect expression and tone. […]. The poems display clarity and craft and bring us the sense of their occasions strongly without fuss.' London Grip
NB There is also this, no. 11 in the Clutag Press 'Five Poems' series. 
---
Wendy Cope (Liverpool University Press, 2021)
'Waterman's book does well at situating Cope in her literary and historical contexts. His expertise on Larkin and Causley makes for some illuminating comparisons, and he usefully flags the connection between "Goldfish Nation" in Serious Concerns (1992) and Heathcote Williams's Whale Nation (1988): popular at the time, much less visible now. A page later, Waterman contextualizes Cope's famous parodic voice, J. Strugnell, who changes from a Jake to a Jason between Cope's first and second books just as – Waterman notes – Jason Donovan was becoming "the most famous dreamy-eyed pop boy in Britain". These slides between lenses are delightful.'
Noreen Masud, Times Literary Supplement
'Given the overnight popularity with which the work was greeted (albeit not in all quarters) it is remarkable that Rory Waterman's is the first critical study of her work. As well as submitting individual poems to the fine scrutiny of his jeweller's loupe, he is also able deftly to bring in and, if necessary, rebut earlier assessments of her work.'
N. S. Thompson, PN Review
---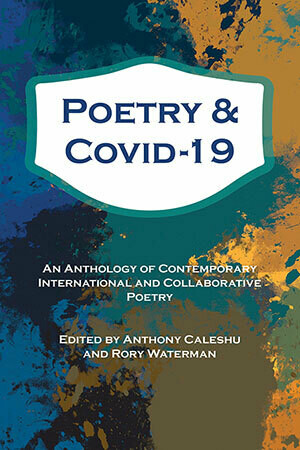 Poetry and Covid-19, ed. Rory Waterman & Anthony Caleshu (Shearsman, 2021)
'Brilliantly eclectic, a testament to poetry's power to reimagine and remake.' Ben Wilkinson, The Guardian
---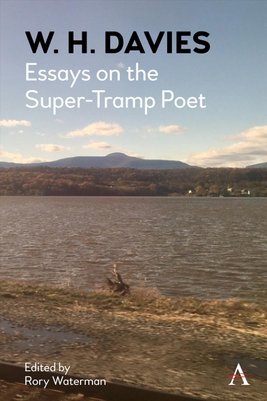 W. H. Davies: Essays on the Super-Tramp Poet (Anthem, 2021)
---

Poets of the Second World War (Liverpool University Press, 2016)
'Accessible and informative […]. Waterman proves an astute guide to the variety of powerful and intimate responses prompted by these cataclysmic events. I recommend his book as a sound introduction to Second World War poetry for general readers and students alike.' Modern Language Review
Buy Poets of the Second World War (Northcote House, 2016).
---

The True Traveller: W. H. Davies, A Reader (Fyfield, 2015)
edited and introduced by Rory Waterman. This was Paperback of the Week in the Guardian.
'I'm very glad this selection has come out. […] And you quickly realise that Rory Waterman is a good editor.' The Guardian
'However much his colourful life helped, it was his writing that was responsible for his fame initially. […] [W]orth preserving […] excellent introduction'. The Times Literary Supplement
Buy The True Traveller: W. H. Davies, A Reader, ed. Rory Waterman (Fyfield/Carcanet, 2015).
---

Something Happens, Sometimes Here: Contemporary Lincolnshire Poetry (Five Leaves, 2015)
edited and introduced by Rory Waterman
'Bringing the possibilities of poetry, in response to the county's sights and sounds, up to date.' Lincolnshire Life
Buy Something Happens, Sometimes Here: Contemporary Lincolnshire Poetry, ed. Rory Waterman (Five Leaves, 2015).
---

Belonging and Estrangement in the Poetry of Philip Larkin, R. S. Thomas and Charles Causley (Routledge, 2014)
'Detailed and compelling. […] Much to contribute to discussions of twentieth-century poetry. […] Historically engaged and formally alert. […]  Waterman handles his material carefully, enriching not limiting his readings with personal details. He offers fine, sensitive readings. […] Resonant in wider, different public terms.' Notes & Queries
'Waterman's study brings new perspectives and insights. [… His] discussion of Causley and his writing is acute and detailed, establishing nuances and contradictions.' Charles Causley Society Newsletter
Buy Belonging and Estrangement in the Poetry of Philip Larkin, R. S. Thomas and Charles Causley (Ashgate, 2014).
---
Visit my Amazon author page